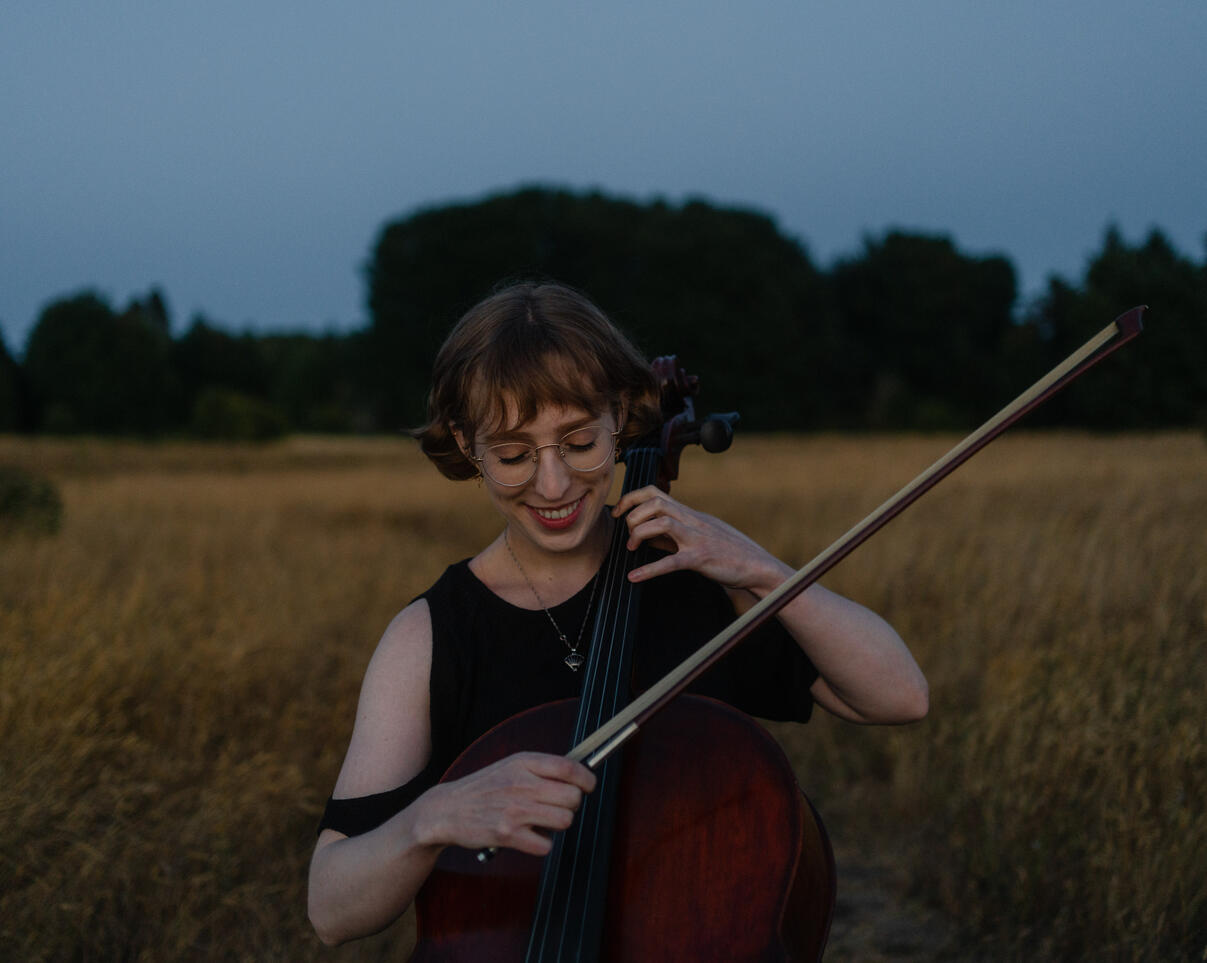 Michelle Dodson
Musician and Entrepreneur
She / her
About
---
Michelle is an artist in Seattle, Washington dedicated to making art a legitimate career option for folks in the arts community. She studied both classical and jazz music with an emphasis in cello performance at DePaul University School of Music in Chicago, and she is passionate about making art accessible to all people, not just people who can pay the artists fairly.
Art is a physical manifestation of culture, and it long outlasts the society represented. All people in the communities being immortalized should have access to and interaction with the artists creating the artifacts.
Work
---
Michelle began performing publicly at age 13, and she began professionally playing music in 2017. She plays all forms of ensembles and solo endeavors, as well as teaches privately and publicly.
Guest coach Bellevue Youth Symphony Orchestra

Private teacher small studio of adult and youth cello students

Section cellist with orchestras including City Lights Orchestra and Saratoga Orchestra, Orchestra Seattle/Seattle Chamber Singers, Chicago Composers' Orchestra

Solo events for Sustainable Seattle, Citizen University, Skyline Chorale, Photon Factory, AidNW fundraising, The Golden Thread

Recurrent solo performances Wednesday lunch hour at I5 Pho Seattle, Sunday brunches at The Dane Seattle

String quartet performances around Seattle and on GroupMuse

Works include collaboration with composers Quinn Mason, Carlos Garcia, William C. White, Tom Matta, Alexis Kottoulas, Ivan Pyzow, Kelly Sheehan, and more.

Film scores including "They Reach" and "All That Remains"